India's first Funicular Trolley is ready to roll
Finally, the tourists/pilgrims who throng the famed Saptashrungi Devi hilltop temple in Nasik, Maharashtra, will be able to hop on India's first Funicular Trolley from March 4 onwards. The project was announced in January 2010.
The trolley will zoom up the 1,400 metres tall Saptashrungi Hills in the picturesque north end of Western Ghats to the temple atop. It will have an elevation of almost 330 feet and will enable pilgrims to reach the top of the hill within three minutes. At present, the pilgrims will take anything between one and two hours to climb the 150 steps to reach the shrine.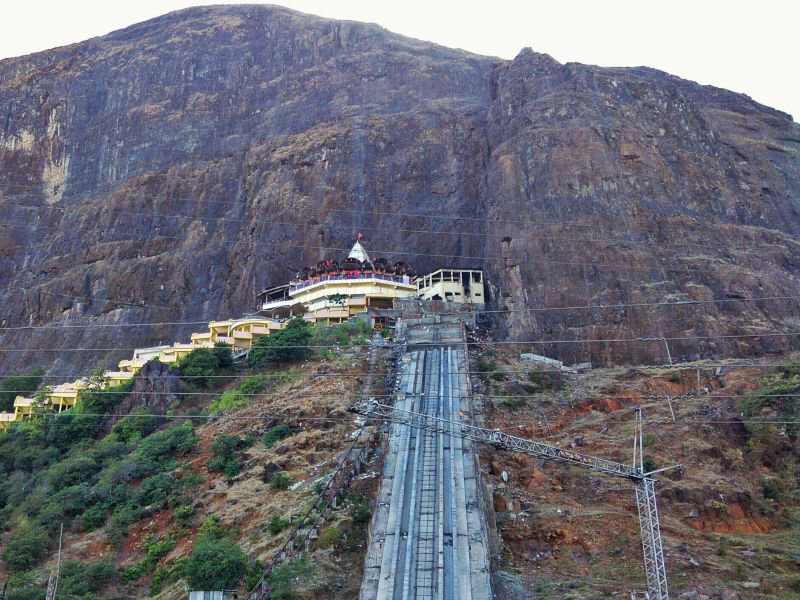 The trolley will travel at a 36 degree angle. It has 1.20 metre wide railway track, with an eight-metres "passing loop" to enable two trolleys travelling in opposite directions to pass each other safely and without interruption.
Each trolley can carry 60 passengers at a time or approximately 1,200 per hour, and despite the steep angle, pilgrims will have a comfortable ride.