Alert: Strong rush of 45km/h wind to blow over UAE
The National Centre of Meteorology sends an alert saying fresh to strong winds is likely to continue over the Arabian Gulf and rough to very rough sea at times with wave height 8-10/12 ft till Tuesday morning.
In its daily weather forecast, the NCM said that fresh to strong Northwesterly wind and rough sea in Oman sea offshore areas with wave height 4-6/8 ft till Tuesday afternoon. It has also cautioned residents that the winds may peak up from 45-60km/h at times.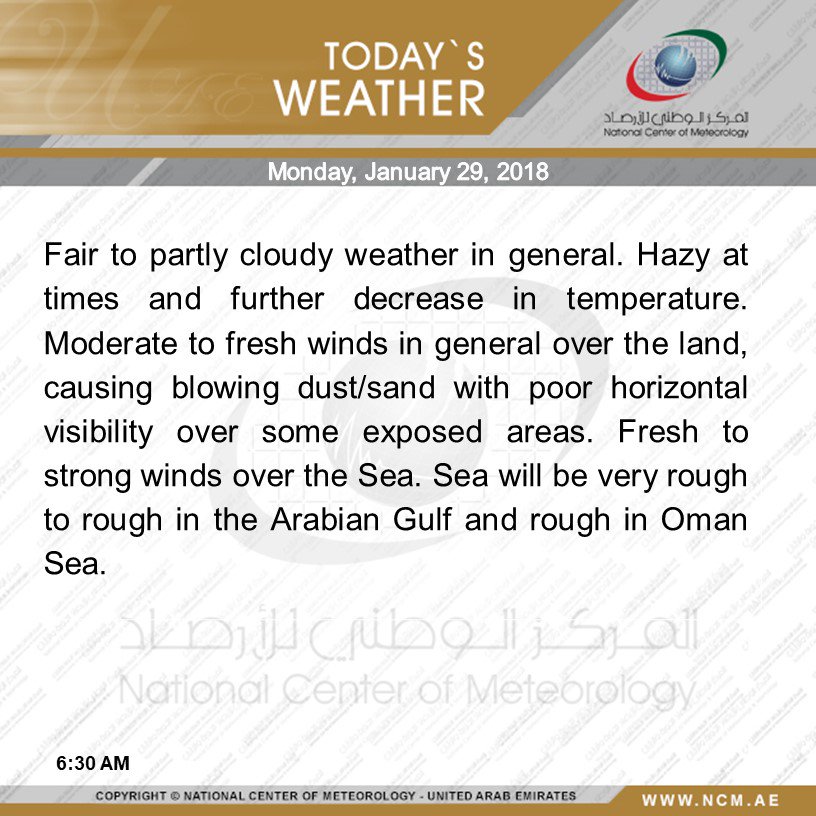 The temperature, according to the NCM, will range from 12-24C in coastal areas, 11-26C in internal areas, and 8-20C in the mountain region.
The rush of wind will also cause dust and sand to blow over many areas across the country, reducing visibility on the UAE roads.